Once upon a time, there was something called the sun … In a kingdom ruled by an evil witch, the sun is just part of a legend about light-filled days of old. Luckily for everybody in the kingdom, Siria Nightingale is headed to the heart of the darkness to try and restore the light—or she will lose everything trying.
Sixteen year-old Siria Nightingale has never seen the sun. The light is dangerous, according to Queen Iyzabel, an evil witch who has shrouded the kingdom in shadow.
Siria has always hated the darkness and revels in the stories of the light-filled old days that she hears from her best friend and his grandfather. Besides them, nobody else understands her fascination with the sun, especially not her strict and demanding parents. Siria's need to please them is greater even than her fear of the dark. So she heads to the royal city—the very center of the darkness—for a chance at a place in Queen Iyzabel's court.
But what Siria discovers at the Choosing Ball sends her on a quest toward the last vestiges of the sun with a ragtag group of rebels who could help her bring back the Light … or doom the kingdom to shadow forever.
Available now from BlinkYA/HarperCollins in hardcover, e-book, and audiobook formats.

Order and add to Goodreads: Magic City Books, Amazon, Barnes and Noble, The Book Depository, Goodreads
---
More about the book…
Ignite the Sun is epic or high fantasy (meaning it comes with a map), but is approachable enough for non-fantasy readers, too. Originally drafted during the author's first experiences with anxiety and depression, mental illness themes are subtly woven through the book, and it may therefore appeal to readers who have suffered from similar experiences.

Considered "clean," and rated PH High Plus by the Junior Library Guild, Ignite the Sun is suitable for younger readers as well as older teens. It was an Oklahoma Children's and YA Indie Bestseller in 2020, and is similar in style to traditional, lyrical fantasy by authors such as Robin McKinley, Margaret Rogerson, Juliet Marillier, and Rebecca Ross. Here is a list of books you might enjoy if you liked Ignite the Sun.
Ignite the Sun was honored with the Junior Library Guild's Gold Standard Selection in 2020, and the Creative Women of Oklahoma Award for Juvenile Fiction for the Oklahoma State Organization of Delta Kappa Gamma International in 2022.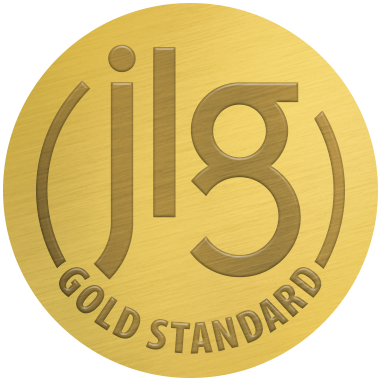 ---
Praise for Ignite the Sun
An absorbing tale of triumph and self-discovery.

–Kirkus Reviews
Fantasy lovers will enjoy this tale of family, conflict, and finding out where in the world one might truly belong… This well-paced fantasy will leave readers hoping for a second book to continue the saga.

–School Library Journal
Original, deftly crafted, and fully entertaining.

-Midwest Book Review
Hanna Howard's debut sparkles like sunbeams across deep water, putting a literal spin on 'light vs dark' while breathing fresh life into banshees, witches, and nymphs. With imaginative world building, enchantingly bold magic, and a compelling pace, it's an adventure worthy of any fairytale enthusiast's bookshelf.

–A.G. Howard, #1 NYT and INTL Bestselling Author of The Splintered Series
How do you ignite the sun in a world teeming with darkness? Howard explores the answer in this lyrical fairytale that feels at once familiar and fresh. Her innovative world is filled with fascinating characters that will stick in your heart long after you turn the final page. A vivid story, beautifully told.

-Joanna Ruth Meyer, acclaimed author of Echo North and Beyond the Shadowed Earth
---
What magic species from IGNITE THE SUN are you? Take the quiz!
---
News and Press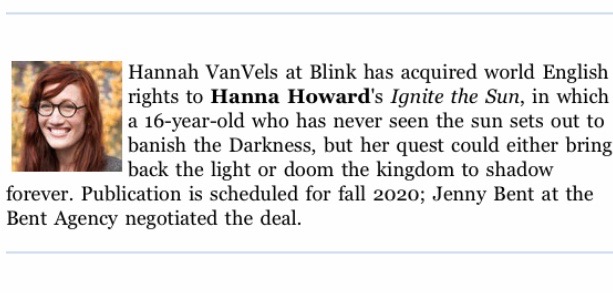 ---
Pop! Goes the Reader hosts the exclusive cover reveal for IGNITE!
---